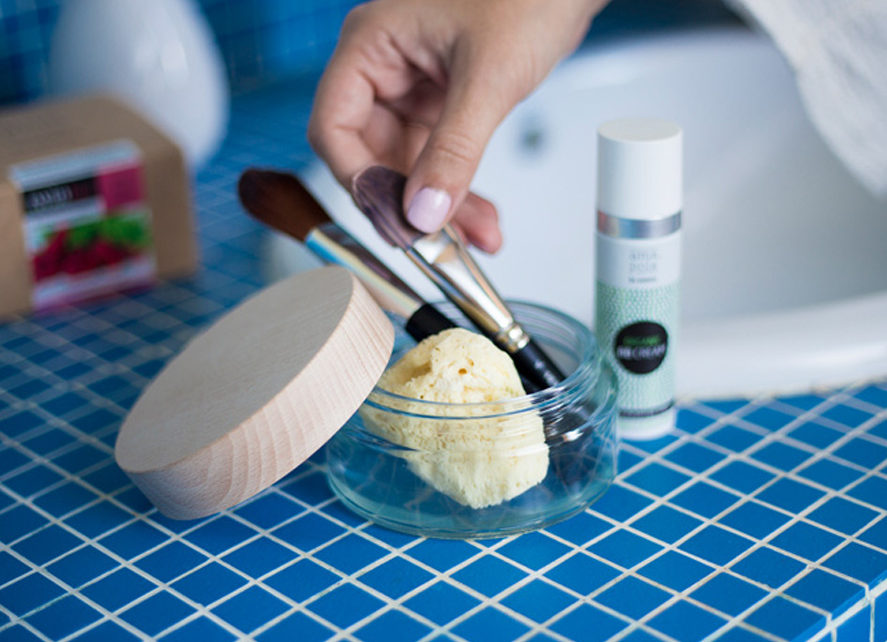 At Amapola, we believe that everyone can do something to better the state of our planet. Small, individual actions can have great repercussions at a global level and above all can serve as an example for everyone else. Recycle, reduce, and reuse with Amapolabio.
How many times have we bought clothes we don't need and after a while, throw it away?
How many electronic devices have we bought, used for a time, and then left it behind because there was a better one with more features on the market?
How many cosmetic products have we bought because we were attracted to the scent, the packaging, the promise of eternal youth, and then let sit on the bathroom shelf until it expires?
We all allow this to happen. But, have you thought about what happens when you throw these things out in the trash? If we want to keep a clean conscience, we usually say, "well, I threw it out in the correct container and someone else oversees recycling it.
But most of the time, it doesn't go like that, and many products that we discard without even using end up contaminating rivers, polluting hillsides, or accumulating in African countries where nothing is recycled. This video explains it well
As more time passes, the planet that we live on seems more and more like a huge landfill.
Now, more than ever, it is necessary to be aware of the importance of recycling the things we use, reduce the number of products we consume and reuse them because many objects, with a little imagination, can have more than one life.
We propose some easy ideas to use things to their end and better the health of the planet.
RECYCLE
Of course, it is very important to separate your trash in your house. We are sure that that you already know about the separate containers where you recycle organic material, paper and carboard, and plastic or glass bottles.
Recycling tips from Amapola:
Remember to put each one of our bottles and packaging in the proper container:
1
Carboard boxes, catalogues (it is better that you do not throw these away), and promotional paper material should go into the… Blue container
3
Glass jars for facial cream, glass bottles, and other containers should go in the…
Green container
2
Plastic bottles for face or body lotion, plastic jars, tubes, tins, and caps of plastic should go in the… Yellow container
4
The rest of a cosmetic product that you want to throw out (which is very strange, isn't it?) should go into the brown container for organic products
In this way you can ensure that everything is in its proper place and it will be easy to give it a second life.
Additionally, Amapola is collaborating with The Ocean clean up campaign by contributing donations from the sale of our products in order to clean plastics from the ocean.
There are companies that already make use of plastic waste from oceans to manufacture gym shoes or clothes. Make a visit to the page of ECOALF, a Spanish company leading this initiative.
And we have a project coming up, that we still can't advance much, but it has to do with using plastic bottles made from recycled plastic taken from the oceans. We believe that this is a great way to contribute to the cleaning of the seas, give more life to these materials, and close the cycle of consumption.
REDUCE
To reduce is to diminish, consume less, to be conscious that much of what we buy is not necessary or useful.
Less is more, having more cosmetic products to care for your skin is not always better, and sometimes having few cosmetics of greater quality will satisfy all our needs. Learn to select cosmetics that serve various functions and avoid ones that seem extremely specific.
At Amapola we have some products that are the "foundation of your wardrobe", that is to say, these products are the ones you always wear and if you bring on vacation, they never fail because they serve many purposes.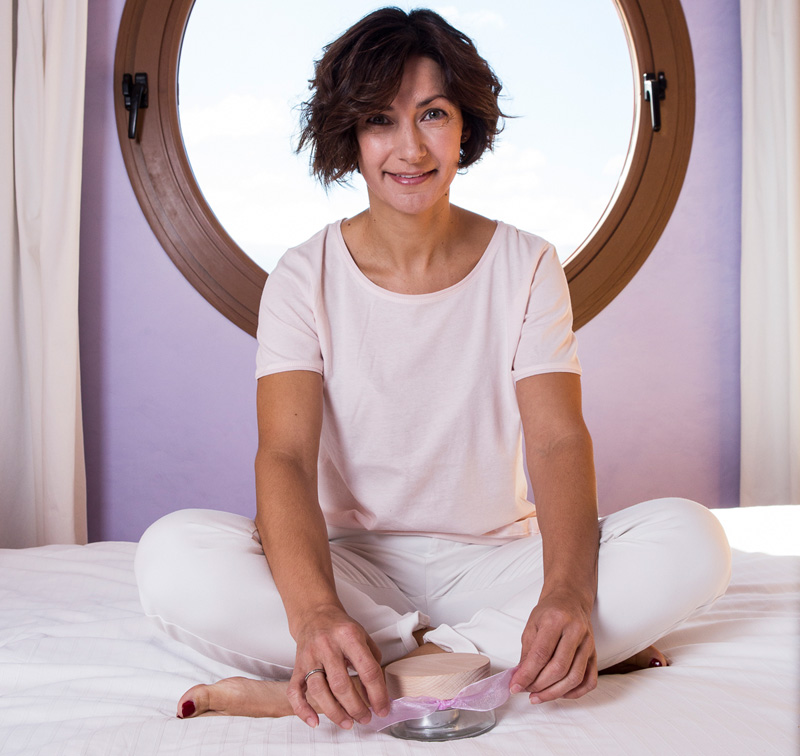 Here are five ideas to make the most out of our products.
MARIGOLD SOAP: Always bring this with and use it to wash your hair, your body, your face, your hands, and even use it as disinfectant when you travel to exotic countries.
MARIGOLD BALM: The cure-all. This can be used to disinfect small wounds (after you wash it well with Marigold soap), to alleviate burning and stinging, dermatitis, and small inflammations.
HAND CREAM: Even though it is for hands, you can use it to moisturize and nourish cracks on your feet or smooth the roughest parts of your skin, like your knees and elbows.
SOAPWORT CLEANER AND YOUR FACIAL CREAM: You can't miss cleaning your face at night and moisturizing in the morning in your basic skin care. But wow! You can also use it at night if your skin needs it.
DEODORANT: Essential and not just for your armpits. You can also use this for your feet or even put it in your shoes to avoid bad odor.
With these 5 products you will have covered all your skin, face, and hair care needs.
If you eliminate all the products that you don't use or that are expired in your bathroom, there might be enough space for a library.
REUSE
Because many containers have a second or third opportunity to be used. If you are handy and have a little bit of imagination, you can get great results, and if not, we can give you some ideas.
Reusing tips from Amapolabio:
Use the glass container from the facial creams for homemade canned foods, jams, pickled things, or to save spices or seeds that you can buy in bulk or without packaging.
The plastic bottles, with the top cut off and well decorated, can serve as small vases for fresh flowers or as pencil cup.
In the cardboard boxes that contain the facial cream jars, you can save every type of office supply, like thumbtacks, paperclips, binder clips, and rubber bands.
The glass jars can serve as stands or pots for your plants. Try it with various cactus next to your window.
If you are handy and you like to keep everything organized, you can use the plastic jars to save nails, screws, washers, and other materials. Try screwing the top on the bottom of a wooden shelf and tighten the jar on with the contents inside to save space.
For our part, at Amapola, we are committed to reusing our glass containers. If you bring us 5 small jars or 2 large ones, cleaned well, to our stores in Barcelona, Madrid, or San Cristobal, we will give you a free soap.
Between all of us, with our personal commitments, we can contribute to changing the course we are on and return our planet to health.