Mint and Thyme Balm - Ecological Cosmetics
Mint and Thyme Balm is our natural decongestant for the respiratory tract.
15ml
Puntuaciones y opiniones de nuestros clientes
Bálsamo ecológico descongestionante
Do you remember getting ill when you were a child? With a cough, cold and chest pain? And your mother would rub a greasy ointment onto your chest and throat at night?
Well, we've developed a natural, organic version of that balm, without using petroleum jelly.
Mint, thyme and eucalyptus form a blend designed to help with a stuffy nose, clear the airways and relieve a cough. The mint is cooling and improves local blood flow, the thyme calms the cough and the eucalyptus disinfects.
MINT AND THYME BALM is our natural decongestant for the respiratory tract. You can apply it under the nose and on the neck and chest by rubbing lightly to release the essential oils it contains, to disinfect your surroundings, calm your cough and make breathing easier.
For children under three years old, we recommend applying it to the soles of the feet.
En este producto hemos utilizado los siguientes ingredientes:
INGREDIENTES INCI:
PRUNUS AMYGDALUS DULCIS OIL*, BUTIROSPERMUN PARKII BUTTER*, BEESWAX*, LAVANDULA LATIFOLIA OIL*, TOCOPHEROL, MENTHA PULEGIUM OIL*,EUCALIPTUS GLOBULUS OIL*, THYMUS VULGARIS OIL*, LINALOOL**, LIMONENE**, GERANIOL** .
* Ingrediente ecológico certificado
** Ingrediente procedente de los aceites esenciales
Producto cosmético ecológico con un 99% de ingredientes ecológicos.
Certificado por BIO.INSPECTA-VIDA SANA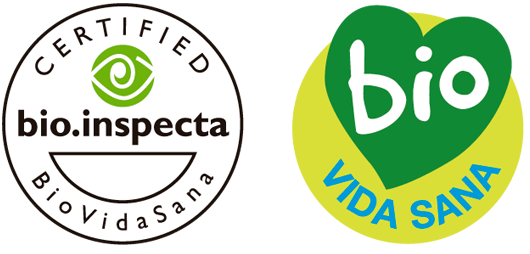 Puntuaciones y opiniones de nuestros clientes
Para esas noches que estás con trancazo esto viene genial, y no irrita como el Vix Vaporux. Obligatorio ya en mi botiquín.
Muy efectivo para calmar la tos y despejar la nariz. Además tiene un olor muy agradable.