Argan Oil - Ecological Cosmetics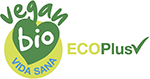 In its purest form. We offer you this unique and valuable ingredient just as it came into the world. First cold pressed by hand, in the traditional style of Berber women.
100ml.
Organic argan oil.
An unctuous, non-penetrating oil, it's exactly what you need to treat signs of flakiness and dehydration.
In Morocco, where it originally comes from, they use it for everything: body, face and hair. It's an excellent moisturiser and regulator of your skin's natural oils. Suitable for both dry and greasy skin.
Available in 100-ml glass bottle, while impractical for daily use, it makes the ideal gift.
En este producto hemos utilizado los siguientes ingredientes:
INGREDIENTES INCI: 
ARGANIA SPINOSA KERNEL OIL*.
Certificado por BIO.INSPECTA-VIDA SANA
* Ingrediente ecológico.
Producto cosmético natural con un 100% de ingredientes ecológicos.
Certificado por BIO.INSPECTA-VIDA SANA