Orange Blossom And Orange Soap - Ecological Cosmetics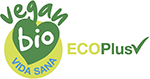 Envió gratis a partir de 40 €
Fabricación Española
10% DTO pedidos > 100 € | Cupón: amapola100
Are you someone who likes to take a relaxing shower before bed? It really is a pleasure to get home, tired from work, sweaty and stressed out and then get into the shower with this soap to wash away all the troubles of your day and sleep like a log.
100gr
Organic soaps.
This is a soap for everyday use, for body and hair, in summer and winter, any time you want a moment of relaxation and well-being.
This is what orange blossom and orange do. They clear your mind, brighten up your soul, calm you down and help you take a positive perspective on things. They're like a ray of sunlight through your window.
Want to give it a try?
En este producto hemos utilizado los siguientes ingredientes:
INGREDIENTES INCI:
COCOS NUTIFERA OIL*, AQUA, PRUNUS AMYGDALUS DULCIS OIL, ELAEIS GUINENSIS OIL*, SODIUM HIDROXIDE, CITRUS SINENSIS PEEL OIL EXPRESSED*, CITRUS SINENSIS FLOWER OIL, LIMONENE**, LINALOOL**.
* Ingrediente ecológico certificado
** Ingrediente procedente de los aceites esenciales
Producto cosmético con un 50 % de ingredientes ecológicos.
Certificado por BIO.INSPECTA-VIDA SANA