Tea Tree Soap - Ecological Cosmetics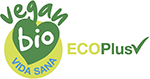 Envió gratis a partir de 40 €
Fabricación Española
10% DTO pedidos > 100 € | Cupón: amapola100
Discover how easy it is to clean and disinfect your skin while forgetting about those animal odours that your body generates. That's what this soap does. It cleans and eliminates the nasty odours from your feet and underarms. Besides being a cleanser, it's also a deodorant.
100gr
Organic and natural soaps
This soap disinfects thanks to the tea tree essential oil it contains. You can also use it to disinfect open wounds.
It's a great option for "greasy" teenagers struggling to get rid of those horrible blemishes, but not wanting to use creams. An easy option for them: rub the soap onto their hands and apply it directly to the spots; leave it on for five minutes and wash it off with warm water. You'll be surprised by the results.
En este producto hemos utilizado los siguientes ingredientes:
INGREDIENTES INCI:
COCOS NUTIFERA OIL*, AQUA, PRUNUS AMYGDALUS DULCIS OIL, OLEA EUROPEAE OIL, SODIUM HIDROXIDE, MELALEUCA ALTERNIFOLIA OIL*, EQUISERTUM ARVENSIS OIL*, LIMONENE**, LINALOOL**, CITRAL**, GERANIOL**.
* Ingrediente ecológico certificado
** Ingrediente procedente de los aceites esenciales
Producto cosmético con un 78 % de ingredientes ecológicos.
Certificado por BIO.INSPECTA-VIDA SANA