Pure-Castile Liquid Soap Peppermint Dr Bronner´s - Ecological Cosmetics

No tax
 There are not enough products in stock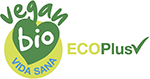 Envió gratis a partir de 40 €
Fabricación Española
-10%DTO. Cupón: amapola100
Seek the purest, most effective organ-ic and fair trade ingredients, like hemp oil for a soft, smooth lather that won't dry your skin.
Body, hair, face – dishes, laundry, mopping, pets – Dr. Bronner's is the very best soap for human, home and Earth. Health is wealth! Dilute! Dilute! OK! 
Organic gel and shampoo.
Cleanliness is Godliness! 18 uses in 1 mild yet mighty soap. Effective, ecological, versatile – vegan and cruelty-free. Cer-tified fair trade ingredients, made with organic oils, no harsh synthetics. 100% biodegradable in a 100% post-consumer recycled bottle or wrapper.
Enjoy only 2 cosmetics, enough sleep & Dr. Bronner's Magic Soaps to clean body-mind-soul-spir-it instantly uniting One! All-One or None! 
LIQUID SOAP INGREDIENTS (INCI): Aqua, Potassium Cocoate (Saponified Coconut Oil*‡), Potassium Palm Kernelate (Saponified Palm Kernel Oil*‡), Potassium Olivate (Saponified Olive Oil*‡), Glycerin,* Potassium Hempate (Saponified Hemp Oil*), Potassium Jojobate (Saponified Jojoba Oil*), Essential Oils,** Citric Acid, Tocopherol (Vitamin E)
* Certified Organic Ingredients
‡ Certified Fair Trade Ingredients