Pure-Castile Bar Soap Baby-Mild, 355ml, Dr Bronner´s - Ecological Cosmetics

No tax
 There are not enough products in stock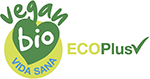 Envió gratis a partir de 40 €
Fabricación Española
10% DTO pedidos > 100 € | Cupón: amapola100
Specially formulated for pump dispensers, perfect by your sink or in the shower! Fair Trade & Organic Sugar gives our Organic Sugar Soaps a rich caramel color and sweet scent. The sugar combines with Organic White Grape Juice to keep your skin nour-ished, hydrated and smooth.
Ecological gel for all skin types.
Organic Co-conut-Olive-Hemp oils blend for a creamy castile lather – our soapmaking tradition. Only the best for yourself and your guests!
Paraguay, Palestine, Sri Lanka – we've part-nered with fair trade & organic projects around the world to source the finest in-gredients for this soap. Fair trade means everyone along our supply chains – farmers, farm workers and workers in processing – receives fair compensation. A fair trade fund is used for community-led projects to improve infrastructure, education and health. For we're all-one or none! All-One! 
SUGAR SOAP INGREDIENTS (INCI): Sucrose (Cane Sugar*‡), Vitis Vinifera Juice (White Grape Juice*), Potassium Cocoate (Saponified Coconut Oil*‡), Potassium Palm Kernelate (Saponified Palm Kernel Oil*‡), Potassium Olivate (Saponified Olive Oil*‡), Potassium Hempate (Saponified Hemp Oil*), Potassium Jojobate (Saponified Jojoba Oil*), Organic Essential Oils,** Glycerin,* Acacia Concinna Fruit Powder (Shikakai Powder*), Citric Acid, Tocopherol (Vitamin E)
* Certified Organic Ingredients
‡ Certified Fair Trade Ingredients