Clay And Lemon Soap - Ecological Cosmetics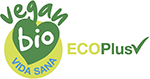 Envió gratis a partir de 50 €
Fabricación Española
-10%DTO. Cupón: amapola100
The quintessential soap for cleaning, and that's considering that all soap is for cleaning. But this one also contains white clay, the best option for deep cleansing.
And when I say deep, I'm not just talking about getting rid of the remnants of sweat, grease and pollutants sitting on your skin, no. It'll also absorb the toxins that have got stuck in your pores. Something that normal cleaning doesn't achieve.
100gr
Organic soaps
This is a monthly essential for all skin types, and you can use it more often if you have greasy skin or acne. This type of skin needs cleansing more frequently because it produces more oil.
This hard soap has a greenish colour. When you get it wet, it goes soft and produces a dense foam that you can use to wash your face without drying it out. The refreshing lemon aroma will get you hooked.
En este producto hemos utilizado los siguientes ingredientes:
INGREDIENTES INCI:
COCOS NUCIFERA OIL*, AQUA, PRUNUS AMYGDALUS DULCIS OIL, ELAEIS GUINENSIS OIL*, SODIUM HIDROXIDE, TRITICUM VULGARE GERM OIL, KAOLIN, CITRUS LIMON PEEL OIL*, LIMONENE**, CITRAL**, LINALOOL**.
* Ingrediente ecológico certificado
** Ingrediente procedente de los aceites esenciales
Producto cosmético 70% ecológico.
Certificado por BIO.INSPECTA-VIDA SANA