Rose Hip Oil - Ecological Cosmetics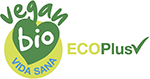 Do you have any scars you want to get rid of?
Then this is the oil for you. The oil comes in roll-on format (12 ml), to make sure you don't waste a single drop, or put too much on. Totally user-friendly.

Organic face oil
Why is rose hip oil such a valuable ingredient in organic cosmetics? It has a high capacity to penetrate the skin, which means it can carry nutrients to the innermost layers and achieve deep hydration. It also increases skin cell production and delays ageing.
Rose hip oil is an outstanding skin regenerator and you can use it on scars, around your eyes and on small patches of discolouration.
En este producto hemos utilizado los siguientes ingredientes:
INGREDIENTES INCI:
ROSA CANINA FRUIT OIL*, TOCOPHEROL.
* Ingrediente ecológico certificado.
**Ingrediente derivado de los aceites esenciales.
Producto cosmético natural con un 99 % de ingredientes ecológicos.
Certificado por BIO.INSPECTA-VIDA SANA