Apricot Scrub - Ecological Cosmetics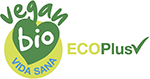 Sometimes your skin looks dull and lifeless. You look in the mirror and think: I look really off colour.
But there's a solution. It isn't that you've suddenly aged. What you need is to exfoliate. What's that? Put simply, you have to get rid of the dead cells left on your skin, so the young, living skin can shine through. Afterwards, you'll feel radiant.
15ml

Natural scrub
With good exfoliation:
Your skin texture will be more consistent.

The creams you put on afterwards will achieve better penetration and absorption.

Your microcirculation will be activated through massage.

hyperpigmentation on the surface of your skin will improve.
It's really quite simple. All you need is a single product: apricot kernels. But we're not suggesting that you start eating apricots then crushing the kernels, no. We've done the hard work for you. All you have to do is mix this product with the saponaria cleansing milk and you're ready to go. Easy, right? And essential.
Data sheet
POR TIPO DE PIEL

PIEL GRASA Y ACNÉ
PIEL MIXTA
PIEL SECA
En este producto hemos utilizado los siguientes ingredientes:
INGREDIENTES INCI:
Prunus Armeniaca Seed Powder.
Producto natural. Certificado por BIO.INSPECTA-VIDA SANA