UOMO PACK - Ecological Cosmetics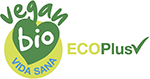 And for the man in your life? They're always the most difficult one to buy for, aren't they? 
 How about a gentle aftershave? (You know he's fed up with the one he uses that always stings!) Why not throw in some shaving soap? (You know he hates shaving foam!) And last but not least, a deodorant that's perfect for the gym.

- Uomo shaving soap. 100gr
- Uomo Aftershave. 50ml  
- Tea tree deodorant.  50ml