ESPERANZA DEODORANT - Ecological Cosmetics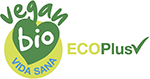 Envió gratis a partir de 40 €
Fabricación Española
10% DTO pedidos > 100 € | Cupón: amapola100
Our Esperanza deodorant is your alternative to chemical deodorants. It cares for your skin and helps you live a healthier life.
Contains selected mineral powders, no aluminium salts. No alcohol, perfumes, anti-caking agents, preservatives or colouring agents. Dermatologically tested. 100% organic.
Beneficios :
Previene la aparición de molestos olores con eficacia desde el principio.
Neutraliza los olores existentes de forma inmediata y con efecto prolongado.
Protección altamente efectiva durante al menos un día, especialmente con tejidos de poliéster o similares.
No suprime la sudoración, de gran importancia para el organismo.
Permite la transpiración de la piel, no obstruye los poros y es antibacteriano.
Se puede usar en los pies.
Sin perfume.
No mancha.
Unisex.
Este producto contiene los siguientes ingredientes:
INGREDIENTES INCI: Sodium Bicarbonate, Magnesium Citrate, Calcium Citrate, Magnesium Carbonate Hydroxide, Calcium Carbonate, Potassium Citrate.