Nothing excites us quite as much as when our work is recognized, and why not, is awarded. We are especially thrilled by this award because the recognition comes from the sector in which we work, and above all, the award comes from Organics Magazine, a blog that specializes in ecological cosmetics and healthy habits directed by Nina Benito, a professional expert in ecological products.
We will tell you a little more about this great news.
BRAND AWARDS
WINNER ORGANIC FAMILY BRAND
This recognition fills us with pride because all our products were created for the whole family and we spent a long time working so that it could be like this.
Our broad catalogue with more than 80 references contains products for babies, men, women, teenagers, the middle-aged, adolescents, and seniors. We want to care for the skin of the whole family, and we have a product that is perfect for every type of skin.
We consider our cosmetics to be staples of your dresser, indispensable, that you always keep in your toiletries and can always use them when you need them. We have guaranteed this for more than 15 years.
Ours is a cosmetic brand you can trust and that goes with everything, and to be recognized with this award is very special for us.
FINALIST ORGANIC PROFESSIONAL BRAND
At Amapola we have made a great push to bring our special brand, AMAPOLA EXPERIENCE, to spas and other beauty treatment centers. Because of this, this award is very important to us as well.
AMAPOLA EXPERIENCE is our proposal for estheticians and other beauty professionals. It was born organically, because the professionals in our sector were already asking for it. Many estheticians were opting to transform their beauty stalls to a more sustainable and healthier alternative, such as ecological cosmetics.
AMAPOLA EXPERIENCE has more than 30 ecological cosmetic products with formulas and sizes specially made for estheticians. We have also developed 10 protocols for facial and body treatments to facilitate the use of the products.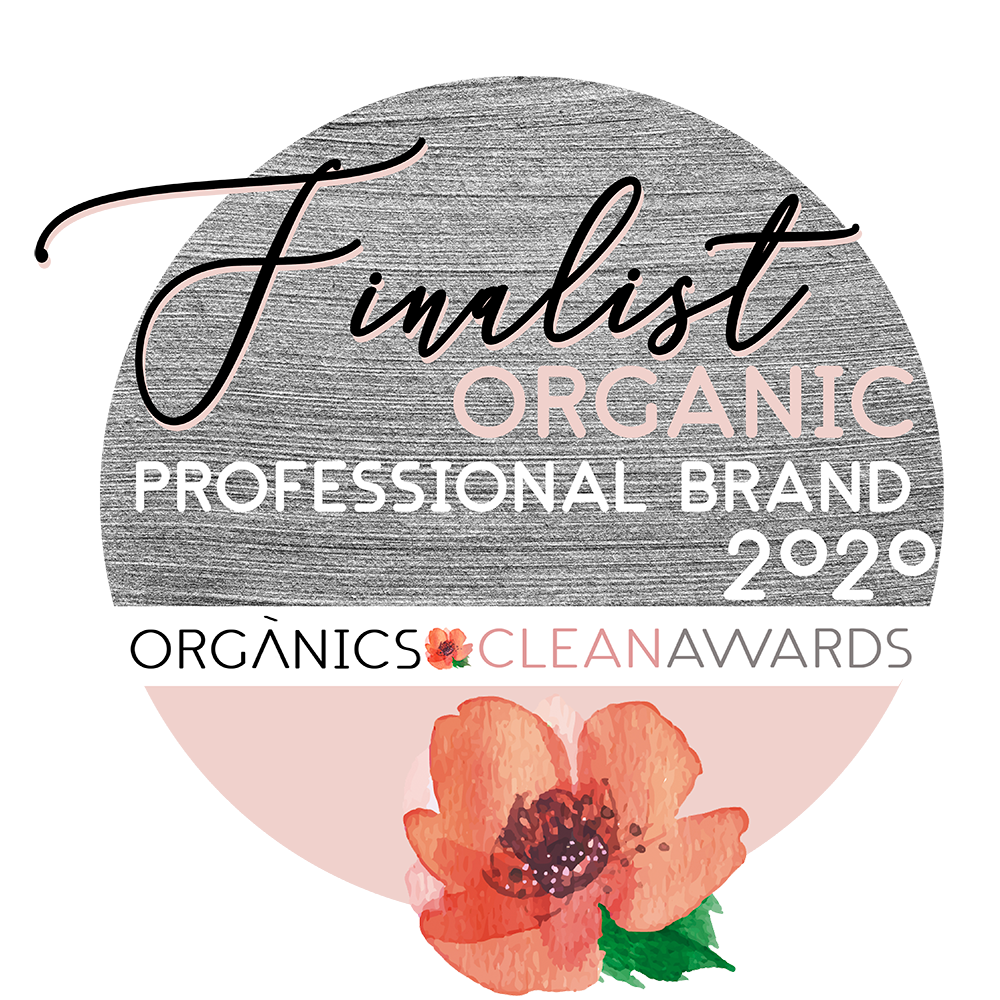 AWARDS FOR OUR PRODUCTS
BEST FACE CLEANSING MILK
Our Soapwort Cleansing Milk is our prize racehorse. One of our best-selling items, it is well liked, and our clients recognize it as being very effective and pleasant, and they love its fresh lemon scent.
What else can we add? We love that this is one of our awarded products for various reasons:
Because it was one of our first formulations, created with a lot of love when we were just starting.
Because we ourselves harvest this type of Soapwort, with great effort, to prepare the dye that is added to the formula. The whole process is artisanal and treated with great care.
Because it demonstrates that a cleansing mile does not need to contain a chemical detergent and it can clean the skin without irritating it.
It is a staple that everyone should have in their cabinet.
BEST FACE CHEMICAL SENSITIVITY CREAM
This is one of our latest launches. A facial cream created especially for our clients with intolerance to essential oils. We formulated this to give an alternative option to these people that can't use any facial cream on the market. How could we not?
Tested between more than 40 patients with sensitivities to various chemical, this cream is based on the antioxidant and regenerative capacity of raspberry. It repairs skin harmed by aggressive treatments and nourishes and hydrates the most dry and reactive skins.
We aren't an NGO, but we can help where we are.
BEST MAN FACIAL CREAM
And men? They also need specialized creams for their type of skin. We were thinking of them when we launched our line UOMO for men.
This is a light and fluid cream, easy to apply, and with an incredible scent of lavender, lemongrass, and cedar. We know that men prefer creams that don't leave a greasy feeling and are practically unnoticeable when you wear them. It is idea for those that want to start caring for their skin.
We are grateful to Organics Magazine, who agrees that this category is very important and surely encourages men to use cosmetic products that are appropriate and healthy for them.
BEST SUN AFTERSUN
We are very proud of our whole line of solar protection, Amazonia. And this is the product in charge of repairing the skin after a prolonged period of being exposed to the sun. We use it all year round because it is a relief for dry skin.
It is a light but buttery formula. The secret? It contains the regenerative oils of buriti, St. John's Wort, and avocado, a super-efficient mix to treat aggravated and harmed skin. They are three of the most regenerative oils. And it has an incredible scent that gives personality to the entire Amazonia line.
It is impossible to try it without it becoming indispensable.
WHO GIVES THESE AWARDS?
ORGANICS MAGAZINE
This blog specializes in ecological cosmetics, sustainable style and green attitude. It was born as a project from Nina Benito, a journalist, who started it in 2012 after she became pregnant. She wanted to know what cosmetics to use for her future baby, and after reading many labels, opted for ecological cosmetic products.
Starting this journey of investigation about cosmetic ingredients lead to the creation of a specialized blog that currently has more than 800 published articles. Meet it.
Her blog has become a specialized reference for all consumers that want to have more in information about what they can apply on their skin. The articles on Organics Magazine are thorough, valuable, and easy to read. You can tell that behind every article is a great deal of research, and most importantly, the writers are professionals committed to giving the reader verified and corroborated information.
THE PRIZES: ORGANICS CLEAN AWARDS:
Organics Magazine had already dreamed of creating these awards for years, and finally they have taken the plunge to create the first edition of the Organics Clean Awards.
These awards are a recognition of brands that work hard and put a lot of heart into making healthy and sustainable cosmetics.
There were more than 50 brands participating in these awards, and according to the words of Nina Benito:
"Deciding on the award winners was a difficult task, because the quality of all of the brands that were presented was very high, and we are not lying when we say that this was one of the most complicated challenges that we have faced."
For all of this we feel especially proud to tell you about the awards we received.
Thank you to Organics Magazine for the organization of the awards and for the party in Valencia to celebrate, where we had the opportunity to meet all of the professionals in the sector and above all, had a great time.
From the bottom of our hearts, thank you.