Lemon Essential Oil - Ecological Cosmetics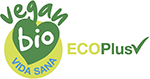 When you hear "lemon", you think of something refreshing, summery, cheerful and fun.
That describes lemon essential oil, from the model citrus fruit, with its renowned aroma and a staple in our day-to-day: an ingredient in juices, salads, paella and gin and tonic.
12ml.
Organic essential oil online
This citrus fruit is a symbol of Spain, but it actually comes from India. The rind of green lemons is the source of its versatile essence.
A detoxifier for the body, the ancient Egyptians used it as an antidote to poison.
When used on your skin, this oil offers many benefits. It:
lightens up a pale, dull complexion by removing dead cells;
smooths broken capillaries and cleans greasy skin and hair;
softens scar tissue and prevents brittle nails.
En este producto hemos utilizado los siguientes ingredientes:
INGREDIENTES INCI:
Citrus Limonum Essential Oil, Limonene*, Linalol*, Citronellol*, Geraniol*.
* Ingredientes ecológicos certificados.
Producto cosmético 100% ecológico.
Certificado por BIO.INSPECTA-VIDA SANA