Ylang-ylang Essential Oil - Ecological Cosmetics

No tax
 Last items in stock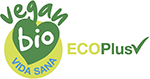 The flower to beat all flowers. It fills all our senses with its delicacy and sensuality. The sweet, exotic, floral aroma will carry you to the South Seas, where women use it to beautify their skin and hair.
12ml
Organic essential oil
In Indonesia, they cover the bridal bed with the petals of this flower because of its aphrodisiac properties.
A popular choice in perfume manufacture, it can be cumbersome if overused.
It calms the nervous system and prepares you for a relaxing experience. So, take advantage of it.
En este producto hemos utilizado los siguientes ingredientes:
INGREDIENTES INCI:
CANANGA ODORATA OIL*, LINALOOL**, GERANIOL**.
* Ingrediente ecológico certificado.
**Ingrediente derivado de los aceites esenciales.
Producto cosmético 100% ecológico.
Certificado por BIO.INSPECTA-VIDA SANA