ORGANIC BODY CREAM FOR HYPERSENSITIVE SKIN - Ecological Cosmetics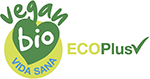 Just saying the name makes you want to eat it. And you will, with your skin, that is. By spreading it all over your body from shoulders to feet, to nourish your skin with raspberries and orange blossom. Like how the menu sounds?
400ml

Organic body cream for hypersensitive skin
We created this cream for very special people: those who hate cosmetics that smell, or who don't like the smell and prefer to personalise them with an essential oil. Great, here you have it.
With its smooth, unctuous texture, non-greasy but highly nutritious, a light massage is needed to spread it over your body, so you also get to enjoy the pleasure of caressing your skin.
And besides that, the orange blossom calms and softens even the most irritated skin, while the raspberry oil contains fatty acids with properties that work to rebuild the skin combined with powerful antioxidants.
What's more, this cream contains no preservatives, not even the ones allowed in certified organic cosmetics, and 85% of the ingredients are ORGANIC. So, what's the rest? Natural ingredients, of course. The 400-ml pot will last you a while, or you can share it with your family.
Ideal for very dry skin that peels easily and skin that you just can't keep moisturised. Give it a try!
En este producto hemos utilizado los siguientes ingredientes:
INGREDIENTES INCI:
AQUA, HELIANTHUS ANNUUS SEED OIL*, OLEA EUROPEAE FRUIT OIL*, BUTYROSPERMUM PARKII BUTTER*, CETEARYL ALCOHOL, COCOS NUCIFERA OIL*, RUBUS IDAEUS SEED OIL*, CETEARYL GLUCOSIDE, TOCOPHEROL, CITRUS AURANTIUM AMARA FLOWER EXTRACT*, BENZYL ALCOHOL, HYPERYCUM PERFORATUM EXTRACT*, DEHYDRO ACETIC ACID, BENZOIC ACID, SORBIC ACID.
* Ingrediente ecológico certificado.
**Ingrediente derivado de los aceites esenciales.
Producto cosmético natural con un 82 % de ingredientes ecológicos.
Certificado por BIO.INSPECTA-VIDA SANA