NATURAL SEA SPONGE SHOWER LOOFAH - Ecological Cosmetics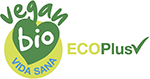 Envió gratis a partir de 40 €
Fabricación Española
10% DTO pedidos > 100 € | Cupón: amapola100
These natural plant sponges — harvested from Greek seas — are odourless, extremely absorbent and long-lasting.
The best option for your daily showers.
Las propiedades de estas esponjas son únicas. Poseen una encima natural que desinhibe el hongo y la bacteria, no retienen olores, tienen una gran capacidad absorbente y una gran durabiliad y resistencia, por ello se  han establecido como la mejor manera de limpieza y cuidado de la piel humana.
Recogidas en los mares griegos con total respeto al medio ambiente.