Lavender Facial Toner - Ecological Cosmetics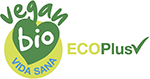 Some people think that using a good cleanser is all they need to clean their face, that they don't need anything else. But they're mistaken. After cleansing your skin, you have to apply a toner that is right for your skin type because it will help balance out your skin pH, restore your hydrolipidic barrier and tone.
250ml y 125ml.
Combination skin organic toner
That is, stimulate your microcirculation and give you smooth muscle tone. I bet you've never thought about it like that before.
Well, now you know. If you have combination skin then this 100% organic toner would be the right choice for you. Lavender, that marvellous plant packed with properties:
tones the muscles in your face

reduces skin irritation

keeps your skin fresh and supple every day
Its aroma will carry you to the immense lavender fields of Provence with their irresistible aroma, fresh and intense. It'll help clear your mind and purify your spirit. And if you're someone who has trouble sleeping, it'll help you nod straight off.
Data sheet
POR TIPO DE PIEL

PIEL MIXTA
En este producto hemos utilizado los siguientes ingredientes:
INGREDIENTES INCI:
AQUA, ALOE BARBADENSIS LEAF JUICE*, GLYCERIN*, ALCOHOL*, LAVANDULA HYBRIDA OIL*, LAVANDULA ANGUSTIFOLIA FLOWER EXTRACT*, CITRIC ACID, SODIUM BENZOATE, LINALOOL**, LIMONENE**, GERANIOL**, AMYLVINYLCARBINYL ACETATE**, COUMARIN**.
* Ingrediente ecológico certificado.
**Ingrediente derivado de los aceites esenciales.
Producto cosmético natural con un 100 % de ingredientes ecológicos.
Certificado por BIO.INSPECTA-VIDA SANA