RASPBERRY EYES CONTOUR - Ecological Cosmetics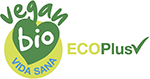 The eye contour you've been waiting for is finally here. We struggled to find the perfect blend and we wanted to take our time researching it in order to offer you the best product possible.
10ml.

Eye contour with hyaluronic acid
We have created an oilgel, which is a gel and oil all-in-one. It has the texture of a gel for proper absorption and easy application without feeling too oily on your skin. We have added oil to allow it to penetrate the deeper layers of your skin and fight against wrinkles from below. The end-result: Maximum effectiveness.
We have combined two big regeneration and cellular hydration bombs: nutrient rich oils and hyaluronic acid.

Ingredients:
Raspberry oil, which thanks to its anti-oxidant properties, slows the signs of ageing on your skin, reduces skin inflammatory processes and protects against changes in climate, so that your eyes does suffer from all the wear and tear over the years.
Grapeseed oil, which prevents the appearance of wrinkles and brings water retention back into balance in such a delicate area of your body, whilst smoothing and nourishing at the same time.
Sesame oil reduces flakiness, regulates sebum production and is a great anti-oxidant
And with the addition of plant-based hyaluronic acid, you know that it is sure to be a powerful moisturiser.
Data sheet
POR TIPO DE PIEL

PIEL MADURA
PIEL MIXTA
PIEL SECA
PIEL SENSIBLE Y REACTIVA
En este producto hemos utilizado los siguientes ingredientes:
INGREDIENTES INCI:
SESAMUM INDICUM SEED OIL*, VITIS VINIFERA SEED OIL*, THEOBROMA CACAO BUTTER*, OENOTHERA BIENNIS SEED OIL*, GLYCERIN*, RUBUS IDAEUS SEED OIL*, EUPHORBIA CERIFERA WAX, TOCOPHEROL, ALCOHOL*, CHAMOMILLA RECUTITA FLOWER EXTRACT*, SODIUM HYALURONATE.
* Ingrediente ecológico certificado.
**Ingrediente derivado de los aceites esenciales.
Producto cosmético natural con un 95 % de ingredientes ecológicos.
Certificado por BIO.INSPECTA-VIDA SANA