Argan and Shea Butter - Ecological Cosmetics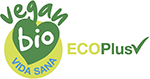 Imagine spreading an exquisite vegetable butter over your entire body, rubbing and massaging your skin with this sweet ointment fragranced with chocolate and mandarin? This is a pleasure that everyone should try at least once in their lives.
50ml
Natural cosmetics online, to take care of the driest areas of your skin.
Thanks friends of Africa for bringing the world another valuable fruit! Traditionally, you would prepare this by hand, by grinding and beating the precious main ingredient. The product? Shea butter.
It's called butter because, at room temperature, it's solid fat. But from 25–30 °C, it moves into a semi-liquid state, and will turn entirely to liquid if the temperature continues to rise. So, in summer, don't be surprised if the texture changes a bit. That's a sign of quality.
This butter, used as sunscreen by African women:
Penetrates the skin and makes it extremely smooth

It stimulates cell renewal

Creates a barrier on the skin that prevents dehydration
In this formula, we have added argan oil and wheat germ to make it even richer.
Is there anyone who still hasn't tried it?
En este producto hemos utilizado los siguientes ingredientes:

INGREDIENTES INCI:

BUTYROSPERMUM PARKII BUTTER*, ARGANIA SPINOSA KERNEL OIL*, TRITICUM VULGARE GERM OIL, CITRUS RETICULATA LEAF OIL, BOSWELIA CARTERII OIL, LIMONENE**, BENZYL ALCOHOL**, LINALOOL**, D,L-LIMONENE**.

* Ingrediente de cultivo ecológico.
**Ingrediente procedente de los aceites esenciales.
Producto cosmético ecológico con un 93% de ingredientes ecológicos.
Certificado por BIO.INSPECTA-VIDA SANA