Essential Relaxation - Ecological Cosmetics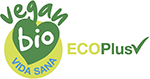 Just hearing the word "relaxation" makes my mouth water as I think about that state of pleasure and tranquillity that I so need. I guess the same thing happens to you, right?
12ml.

Mix of oils, organic and relaxing
This crazy life we lead, rushing from here to there, with no time to think about ourselves, always in a hurry.
This product is a must-have for you because you deserve a rest. But not any old rest. One of those rests where you disconnect from everything and are transported to other worlds.
Essential relaxation oil will take you there. It's very simple: pure lavender essential oil in a role-on format. All you have to do is lie down, rub a little on your temples and under your nose, and the oil will do the rest.
Use it when you feel stressed, when you can't sleep for worrying or when the children are finding it hard to calm down. It'll be great for them too.
Ah! And always take it with you.
En este producto hemos utilizado los siguientes ingredientes:
INGREDIENTES INCI:
LAVANDULA HYBRIDA OIL*, LINALOOL**, LIMONENE**.
* Ingrediente ecológico certificado.
**Ingrediente procedente de los aceites esenciales.
Producto cosmético 100% ecológico.
Certificado por BIO.INSPECTA-VIDA SANA