Apricot Exfoliating Soap - Ecological Cosmetics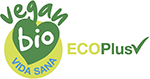 Envió gratis a partir de 40 €
Fabricación Española
10% DTO pedidos > 100 € | Cupón: amapola100
Put your hand up if you don't like your skin feeling smooth and silky, like touching velvet with your fingertips. No one?
In that case, you have to try this soap because that's exactly how your skin will feel after using it.
100gr
Natural soap
A creamy, rough soap. Yes, rough. Because, besides coconut oil and organic olive oil, it contains ground apricot kernels to lightly exfoliate the surface of your skin and get rid of those dead cells that don't do you any favours. This will make way for younger, more lively ones.
The result? While it's normal for your skin to be a little red at first, it will be smoother than a baby's bottom. Just imagine how you'll feel.
En este producto hemos utilizado los siguientes ingredientes:
INGREDIENTES INCI:
COCOS NUTIFERA OIL*, AQUA, SODIUM HIDROXIDE, PRUNUS AMYGDALUS DULCIS OIL, OLEA EUROPEAE OIL, CITRUS RETICULATA LEAF OIL, PRUNUS ARMENIACA SEED POWDER, LIMONENE**, LINALOOL**.
* Ingrediente ecológico certificado
** Ingrediente procedente de los aceites esenciales
Producto cosmético con un 82 % de ingredientes ecológicos.
Certificado por BIO.INSPECTA-VIDA SANA