ILLUMINATING SERUM - Ecological Cosmetics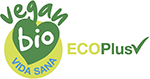 Does your skin feel tight after cleansing at night? Are you starting to see small wrinkles appear and your skin no longer feels so fresh and plump? Your skin needs extra nourishment. It is no longer enough to only apply cream in the daytime. Your skin is begging for you to nourish it at night too.

Illuminating Serum
That is why we have created this illuminating face serum for you, to help your skin look bright, loved, and nourished again.
Made from a luxurious combination of organic vegetable oils and rejuvenating essential oils, it is oily yet light, dense yet easy to apply, and with a scent of fennel, cedar and lemon, you are sure to love it.

Ingredients:
Avocado oil, which provides elasticity, increases collagen production and prevents the appearance of skinspots. JUST WHAT YOU NEED
Jojoba oil, which is very nutritious thanks to its high penetration power. It rebalances the skin's sebum and protects your skin against external forces. Soothes and refreshes the skin, helping it to breathe.
The Fennel essential oil, which provides a detox effect, promotes the elimination of toxins from your skin, leaving it clean and strong, delaying the appearance of wrinkles.
Your skin will look radiant and glowing once again.
Data sheet
POR TIPO DE PIEL

PIEL JOVEN
PIEL MIXTA
PRUNUS AMIGDALUS DULCIS SEED OIL*, SIMONDSIA CHINENSIS SEED OIL*, PERSEA GRATISSIMA FRUIT OIL*, LAVANDULA HYBRIDA OIL*, CITRUS LIMONUM OPEEL OIL*,CEDRUS ATLANTICA OIL*, FOENICULUM VULGARE OIL*, LINALOOL**, LIMONENE**, GERANIOL**, CITRONELLOL**.
Producto cosmético ecológico con un 100 % de ingredientes ecológicos.
*ingrediente ecológico certificado