CALENDULA OIL - Ecological Cosmetics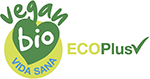 This is commonly used as an anti-ageing oil and is also used:
      

to treat eczema

      

for hand care

      

for red and cracked skins

      

in after-sun products

      

in cosmetics for children

      

in cosmetics designed for sensitive, delicate skins
El aceite de caléndula se obtiene por maceración de las flores de la Calendula officinalis L., que permite la extracción de los principios activos liposolubles de esta planta.
Es un líquido amarillo oscuro, de olor característico y en cuya composición destacan los pigmentos flavónicos, carotenos, alcoholes triterpénicos y aceites esenciales.
Este aceite presenta propiedades epitelizantes, cicatrizantes, antiflogísticas, descongestivas, tonificantes y emolientes.