Cocoa And Cinnamon Soap - Ecological Cosmetics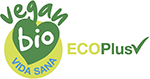 Envió gratis a partir de 50 €
Fabricación Española
-10%DTO. Cupón: amapola100
This nourishing and toning soap is suitable for face and body. It's a winter soap that's warming for the soul.
100gr
Organic soaps.
Sweet aromas that carry you to distant lands, A Thousand and One Nights, Sinbad the Sailor. .. . They will awaken your more adventurous side and take you on a journey, even if only in your imagination, to fantastic worlds, packed with stories waiting to be discovered.
That's the story behind this soap, made with coconut oil, cocoa butter and cinnamon essential oil. The coconut oil creates a fine foam that will delight, the cocoa butter nourishes and hydrates the skin and the cinnamon essence adds an irresistible touch of spice and musk.
En este producto hemos utilizado los siguientes ingredientes:
INGREDIENTES INCI:
AQUA, COCOS NUTIFERA OIL*, PRUNUS AMYGDALUS DULCIS OIL, ELAEIS GUINENSIS OIL*, SODIUM HIDROXIDE, THEOBROMA CACAO BUTTER*, EQUISETUM ARVENSIS OIL*, CINAMOMUM ZEYLANICUM OIL, THEOBROMA CACAO POWDER*,EUGENOL**, LINALOOL**.
* Ingrediente ecológico certificado
** Ingrediente procedente de los aceites esenciales
Producto cosmético con un 68 % de ingredientes ecológicos.
Certificado por BIO.INSPECTA-VIDA SANA