Oil Of A Thousand Wonders - Ecological Cosmetics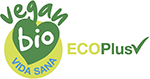 For the first time, I'm prepared to say that this blend of oils is 100% effective, hence its name. I don't know of any pregnant women who have used it and who aren't satisfied with the results. They actually phone us up to tell us!
125 y 250ml
Natural cosmetics online
Thank you future mothers for trusting Amapola during this delicate time.
Of course, when your belly starts growing like that, you think "just how big am I going to get?" Because, sometimes, your skin can't cut it alone and you need something to help you make sure that it doesn't end up going pop. What's more, you don't want to use any old oil that might harm your baby. Absolutely not. In that, you really need someone you can trust.
But we aren't the ones doing it. It's the oils in this oil that are unbeatable: almond, rosehip, avocado, horsetail, centella asiatica and wheat germ. We've done all we can to get the best possible results: zero stretch marks.
Besides that, the soft lavender scent will help you relax.
En este producto hemos utilizado los siguientes ingredientes:
INGREDIENTES INCI:
PRUNUS AMYGDALUS DULCIS OIL*, PRESEA GRATISSIMA OIL*, HELIANTHUS ANNUUS SEED OIL*, ROSA CANINA SEED OIL*, TRITICUM VULAGARE GERM OIL, LAVANDULA HIBRYDA OIL*, CENTELLA ASIATICA FLOWER/LEAF/STEM EXTRACT*, EQUISETUM ARVENSE LEAF/STEM EXTRACT*, TOCOPHEROL, LINALOOL**, LIMONENE**, GERANIOL**, AMYLVINYLCARBINYL ACETATE**, COUMARIN**.
* Ingrediente ecológico certificado.
**Ingrediente derivado de los aceites esenciales.
Producto cosmético natural con un 94 % de ingredientes ecológicos.
Certificado por BIO.INSPECTA-VIDA SANA